Using document control register to manage electronic documents and papers is a great opportunity for you to improve corporate records management. While some organizations manage their documentation without using document control register templates and forms, this opportunity for improvement makes it possible to organize electronic document flows and keep track of changes occurred in papers. Your company shouldn't lose this opportunity so it's time to download a kind of task management software and start creating templates and forms for efficient document control.
A typical document register includes the following necessary components:
Document name
Assignment
Revision date
Versioning number
Any issues revealed during the last revision
Solution(s) implemented to solve the issues
Submission date
Comments and suggestions
Other marks
Besides using document control register software, your working environment also requires you to implement a solution that helps plan, track and manage daily tasks and activities. By using task management software in combination with your document control register software you can improve the working environment and help your employees to manage files, stasks and documents. CentriQS is a great example of task management software.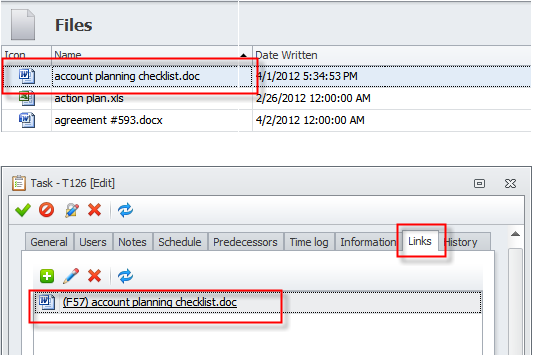 Action Plan:
Download and install CentriQS, a business task management program
Log in your database in CentriQS and go to the Files view
Upload files in to your database or add links to the files
Use the Links tab in tasks to assosiate your tasks with files