There are a lot of routine tasks in every organization that actually keep it afloat – these standard operations can be arranged into standard business processes – described procedures where each item, document and objective is set in a certain predefined and optimized order – this can be called an action plan template.
According to variety and specificity of activities and tasks that take place within your organization, you may need to use different templates, for example – sales plan templates for managing customers' requests, follow-ups, purchasing procedures, handling bills and other sales documents etc, incident template that describes how to deal with different cases that may happen during the workflow, proposal templates for business development departments to establish relations with partners, suppliers, consumers etc.
So how templates can be created and applied in practice? The best way to create, store, manage and apply all templates that can be required in your company, keeping all templates in one place, setting up quickly all required parameters and details of templates – is to use special template software with all necessary capabilities for simultaneous management of action plan for sales , IT, accounts, QA and any other departments in organization, so specialists from them can use their specific templates at the same time.
Method of software-based templates greatly fits needs of recurring project management. It facilitates planning, assigning and controlling projects through using a kind of plan which allows saving order of project elements from the previous similar projects, so when typical project occurs – there is no need for project manager to invent the whole project structure from the beginning, but rather to set some parameters according to new requirements. For example, CentriQS allows creating templates for projects.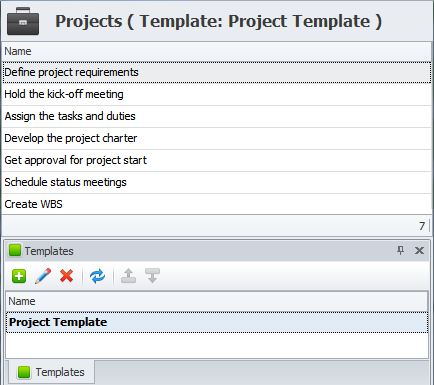 CentriQS is a
customizable business program
that can be used in organizations of all types. The program lets create various templates for managing repetitive and regular projects. This software can be also used for covering different project administrative needs like creating corrective action plan template, affirmative plan, action template for goal setting and much more.