CentriQS Sales Management Solution

CentriQS database 'CRM for Sales' lets your sales force work with leads, opportunities, contacts, accounts, quotes, invoices, orders and other aspects of sales management and automation. CentriQS allows both storing customer data and analyzing it with help of Pivot grids, charts views and dashboards.
Pre-approach is an important stage in the sales process that means gathering and analyzing all important information about prospect before engaging him or her in the selling process. The salesperson should try to obtain as much available information about the prospect and his or her needs as possible before contacting the potential client. If pre-approach process is not well-organized and debugged, the sales manager may face the problems mentioned below.
Unaccounted details of customer specificity
Before approaching the customer the salesperson should try to gather available information about potential client, his personal characteristics and organizational relationships. In the future it will help him to analyze client's needs, range of his/her requirements and develop individual sales approach towards this client. It's important to find out who is involved in purchase decision making, what can awake this particular person's interest and what benefit of the suggested product should attract client's attention.
Moreover, it's necessary to determine the best method of approach. May be it should be a telephone call, personal visit, letter or e-mail, etc. At first sight it's a trifle, but it may have an influence on the successful result of the deal.
Other important detail that should be defined beforehand is the best time period when salesperson should contact the client.
These questions are common and should be defined before the interview with the prospect and must't be missed. If the salesperson does't have a checklist of the questions that obligatory should be taken into account before approaching the prospect, he or she can easily forget some detail that may be decisive for client's positive answer.
By taking into account any slightest point concerning potential client and developing individual approach strategy to each client, salesperson demonstrates that the prospect is special for the sales company and deserves a special approach. It may become a good foundation for successful relationships. And vice versa missing any detail about the prospect may lead to loss of a contract.

Non-organized database of prospect's information
If the salesperson wants to affect a successful sales operation and establish further friendly relationships with the identified prospect, he/she should try to gather all possible information about prospect' needs and desires, his/her activities and so on. But if this data is not properly stored, it may become of no use and reduce to zero all efforts that were made to gather it.
All details that the salesperson obtained about the prospect, should be kept in such a way that they can be easily accessed, tracked, grouped and filtered.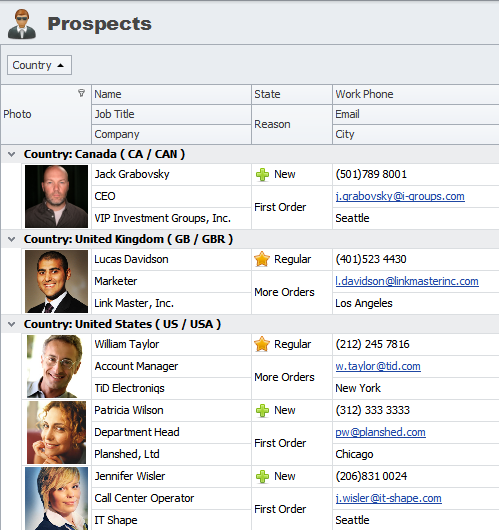 Non-organized working process
As there are a lot of tasks that should be done against each potential client, and there are many prospects to be worked up, sales manager can easily forget to make some important call, write urgent letter or may get mixed up with the tasks that should be done first and others that can be postponed. If the salesperson does't have a clear daily and weekly To Do Lists, he or she won't stop to make mistakes while gathering the information about the prospects and developing the approach strategy. Only creating Task List for the day and week and assigning the deadlines, priorities and reminders for each task, the sales manager can work effectively and successfully.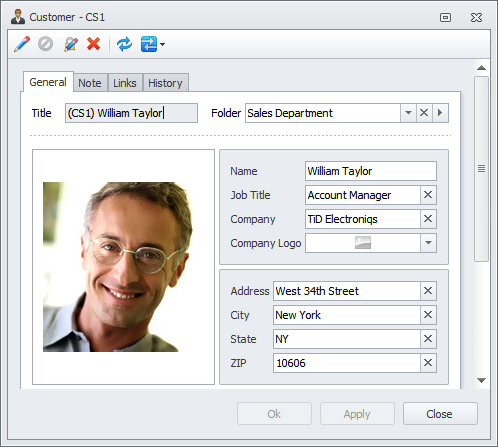 Life-buoy
Don't think that the problems mentioned above are insuperable obstacles. The best solution to overcome them is to use specific sales software that has all required features to manage sales process and in particular its pre-approach stage. Such software is CentriQS.
It's perfect sales automation software that can greatly lighten your work on preparing for the contacts with the prospects. With the help of CEntriQS you can create a template of the things you must find out about the prospect and his/her company, at the same time you can keep everything that you managed to learn into a database. You can use CentriQS for keeping all information about your customers' needs, their contact information, methods of approach, etc. The data in this database can be easily tracked any time you need it.
Moreover, CentriQS allows you to create To Do Lists for sales managers that will help them always remember what should be done and in what order.
How to use CentriQS in your Pre-approach process
Start CentriQS, an enterprise-wide business management solution
Create a new custom entity "Prospects" in Configurator
Add custom properties to the Prospects entity, including Photo, Country, Company, Job Title, Email, Address, Phone, and others properties required for describing your prospects' details
Log in to your database, go to the Prospects view and display the columns relating to the properties
Create a new prospect item, for example 'Prospect 1';
Enter the required information about this prospect into the fields
Add more propsect items as required
Group all the items by the field "Country"
Layout the columns the way you want to organize your prospect items
Save the layout to a profile so that you could load it when needed
Attach the letter of introduction as a file to required prospect items
Set filter for your prospect list and make report on your work by printing out prospect items view or exporting it to Excel/PDF/PNG file
Go to the next stage of Sales Management Process - Approach
Enterprise-wide groupware tool for sales and business management
CentriQS is synchronous groupware for business task management. This client/server software allows planning, scheduling, sharing, tracking and reporting tasks, appointments, projects, and any company activities. Authorized users can simultaneously access the common database through Local Area Network (LAN) to see, add, edit and delete their team or personal tasks, if they are granted appropriate permissions.